Benjamin Fondane: The Existential Ulysses
15/03/2017 @ Romanian Cultural Institute, 1 Belgrave Square, London SW1X 8PH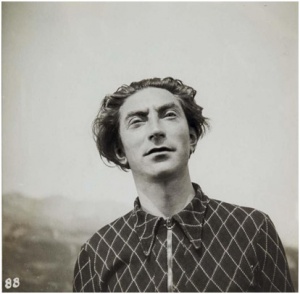 B. Fundoianu / Benjamin Fondane, the Jewish Romanian poet turned French philosopher, is this year's focus of the Romanian programme at the London Book Fair. With a poetic reputation well established in the literary avant-gardes of interwar Romania, Fundoianu moved to Paris where he was known as Benjamin Fondane, a redoubtable existentialist thinker and an emblematic figure of the literary establishment. In 1944, in a heroic gesture that would seal a tragic destiny, he refused to be saved and perished in the gas chambers of Auschwitz.
To mark the English publication of his poetry collection, 'Cinepoems and Others' and the philosophical essays, 'Existential Monday' (by the New York Review of Books), professors Mircea Martin and Ramona Fotiade together with translator Andrew Rubens and literary critic Nick Lezard meditate on the cultural legacy and contemporary relevance of the legendary author.
The discussions will be preceded by the screening of 'Benjamin Fondane - Iaşi, Paris, Auschwitz' (d. Andreea Știliuc, TVR Iaşi, 2013) and accompanied by an exhibition dedicated to the author's life and work. Followed by a reception.
When: Wednesday 15 March, 7pm
Where: RCI London, SW1X8PH
Free entry. Please book on Eventbrite if you wish to attend.
Full programme of the Romanian presence at the London Book Fair.
The Romanian participation at the LBF 2017 is organised by the Romanian Cultural Institute's National Book Centre and the Romanian Cultural Institute in London, with the support of the Romanian Embassy, Waterstones Piccadilly, the Romanian Publishers Association, New York Review of Books, and The Jewish State Theatre in Bucharest. Editorial partners: Dalkey Archive Press, Bloomsbury Publishing, Peter Lang Publishing, Intellect Books and Palm Art Press. The project is funded by the Romanian Cultural Institute.