Competition: Show London to Moromete!
12 - 20/06/2015 @ London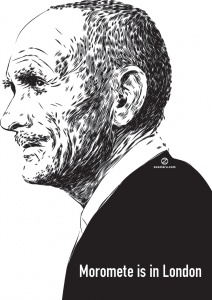 Moromete is in London. One way or another he made his way here and he wants to visit the city – but where should he go? Help him discover London!
Step 1: Print or download Moromete's photo on your mobile device.
Step 2: Take a picture of Moromete in a place that he might like.
Step 3: Post your photo on our Facebook page (preferably) or send it to moromete@icr-london.co.uk.
Step 4: Come to the performance 'The World According to Moromete' on 20 June at Leicester Square Theatre, where we shall announce the author of the winning photo.
The winner will get a prize and, even more so, after the performance, he/she will spend a night out with Moromete and Cocoșilă, that is famous actors Marcel Iureș and George Mihăiță!
#MorometeisinLondon