Andreiana Mihail Gallery @ Frieze Art Fair
13 - 16/10/2011 @ Stand F13, Regent's Park, Londra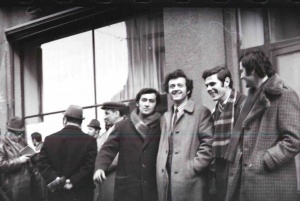 We are pleased to support Andreiana Mihail Gallery's first participation in the main section of the prestigious Frieze Art Fair, featuring over 170 galleries from around the world that present work by new and established artists to an international audience.
Andreiana Mihail Gallery from Bucharest will present a selection of Romanian artists (with one exception) who have made a worldwide career in the recent years. The display will be built around notions of "generation", through a dialogue expressing both the differences and similarities raised from various personal histories, aesthetic approaches and aleatory contingencies.
Works by: Ion Grigorescu, Razvan Botis, Cirpian Muresan, Mona Vatamanu and Florin Tudor, Alexandra Croitoru and Philip Patkowitsch.
With the kind support of Mr Iosefin Florea of ROEXPORT UK for the transport of the artworks.
When: 13 – 16 October 2011,12 - 7pm (Thu - Sat) & 12 - 6pm (Sun)
Where: Stand F 13, Regent's Park, London.
Tickets: www.friezeartfair.com/visitors