Artist Talk: Anca Benera
05/11/2011 @ Camden Arts Centre, Arkwright Road, Londra NW3 6DG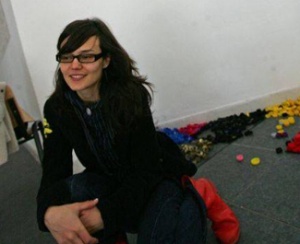 Our artist-in-residence Anca Benera will discuss the insidious energies of London and the progress on her new work at Camden Arts Centre.
Benera's work incorporates a range of media including video, performance and sculpture; her practice focuses on story telling, re-construction, performance and in particular, how these things can occur in the public sphere. For her residency, she is developing a research project begun in 2008, re-reading sculptural occurrences and interventions in the public domain as reminiscent of key art works from art history. In London, the new body of work will comprise photographs, film and narrative transcriptions.
Anca Benera (b. 1977) is the co-founder of the Centre for Visual Introspection, a unique artists' collective in Bucharest in 2007, for the support and presentation of socially engaged visual arts. She graduated from the National University of Art Bucharest. Most of her works focus on the interaction between painting, photography, installations and the memory's structure. Her on-going projects include Re-reading the City (2008-) and Matter & History (2010-).
When: Saturday 5 November 2011, 2.30pm
Where: Camden Arts Centre, Arkwright Road, London NW3 6DG.