Anamaria Marinca: the Art and Craft of Acting
25/02/2017 @ Barbican Centre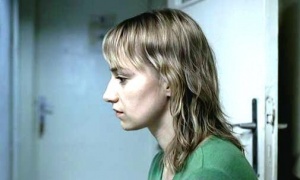 Romanian actress Anamaria Marinca joins an exquisite ensemble of film-makers who, as part of EUNIC London's 'Craft of Film', a series of events hosted by Barbican Centre and running between 22-28 February 2017, will reveal and explain the technical abilities that make cinematic magic possible.
'Craft of Film', a programme developed and coordinated by Goethe Institute London in partnership with The Romanian Cultural Institute and several European cultural institutes members of the EUNIC London cluster, will examine, through screenings, masterclasses and talks, the principal crafts behind great film artistry.
The craft of acting will be illustrated by Bafta- winner Anamaria Marinca, the protagonist of Cristian Mungiu's Palme d'Or masterpiece '4 months, 3 weeks and 2 days'. The versatile actress will reveal some of the secrets of her complex profession after the film screening.
When: 25 February, 8:15 PM
Where: Cinema 2, Barbican Center, Silk St, London EC2Y 8DS
Tickets: £13,50 from here.