Active Witness – EUNIC exhibition of photography
20/07 - 09/09/2011 @ Europe House, Londra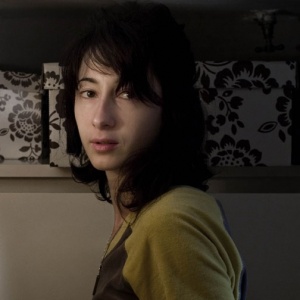 To celebrate the European Year of Volunteering, the exhibition Active Witness, held at Europe House in Smith Square, brings together 26 works by photographers representing 26 participating countries, whose work either engages directly with the voluntary sector, or with closely related social issues.
The photographers participating in the exhibition come from a range of backgrounds, including photojournalism, fine art and documentary practice, and the selected works cover subjects ranging from homelessness, to displaced populations, social care, rehabilitation and disaster relief. The aim of the exhibition is not only to illustrate circumstances and issues of concern, but also to raise awareness of the importance of active participation and volunteering as a positive response.
The exhibition features Romanian photographer Dana Popa, whose series not Natasha received the prestigious Jerwood Photography Award in 2007.
Dana Popa (Romania, 1977) completed her master's degree in Documentary Photography and Photojournalism at the London College of Communication in 2006. She is currently working as a photographer in London, specializing in contemporary social issues with a particular emphasis on human rights. She has exhibited at the Noorderlicht Photofestival in Leeuwarden, at Musée de l'Elysée in Lausanne, Kiyosato Museum of Photographic Arts in Tokyo and at the Open Society Institue in New York. Her photographs have been published in several magazines including Days Japan, Portfolio, British Journal of Photography, Vrij Nederland, 8 magazine and Next Level. not Natasha series was published in a book by Autograph ABP in 2009. More details at: www.danapopa.com
Curated for EUNIC by Simon Baker (curator of photography and international art, Tate), and Ines de Bordas, with support from the 26 participating countries.
When: 20 July - 9 September 2011
Where: Europe House, 32 Smith Square, London SW1P 3EU
Free admission.