Report from Immediate Hell
05 - 10/03/2013 @ The Rosemary Branch Theatre, 2 Shepperton Road, London N1 3DT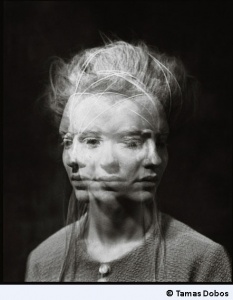 We are pleased to announce the UK premiere of "I Killed My Mother" by Romanian-Hungarian Andras Visky, one of the most original voices of the contemporary European theatre, at The Rosemary Branch Theatre.
"I Killed My Mother" is the story of Bernadett, a modern day Jane Eyre living in Ceausescu's Romania, an orphan, exposed to cruelty and neglect, yet possessing a strong sense of morality and self-respect and the capacity to love and to forgive. Together with her first love, Clip, they survive abandonment and institutionalisation by conjuring a spiritual landscape of hope and order. Her empowering coming of age story (based on a true story) is a quiet yet captivating theatrical reportage to the shocking tabloid images that made the headlines 20 years ago.
Apart from a week run at The Rosemary Branch Theatre, there will also be a special reading performance at the Hungarian Cultural Centre on Monday 11 March 2013. The performance will be followed by a discussion with the playwright Andras Visky.
"I Killed My Mother" premiered in 2010 in Chicago and in 2012 was presented in New York within La Mama Theatre programme. Since January 2011 it's been successfully running at the Hungarian State Theatre in Cluj-Napoca, Romania.
The UK performance is directed by Natalia Gleason
Starring: Bernadett - Orsolya Csiki, Clip - Antal Nagy
Translated by: Ailisha O'Sullivan and Agnes Lehoczky
The play is produced by Summer Dialogues Productions and presented in partnership with the Hungarian Cultural Centre and the Romanian Cultural Institute.
András Visky is a poet, playwright and essayist, the resident dramaturg and associate artistic director at the Hungarian State Theatre in Cluj-Napoca, Romania. His plays have been staged in several countries including Romania, Hungary, France, Italy, Poland, Slovenia and the United States. He has a DLA (Doctor of Liberal Arts) from the University of Theatre and Film, Budapest and since 1994 he has lectured at the Cluj-Napoca's Babeş-Bolyai University in the Department of Theatre and Television. He is one of the co-founders and the former executive director of Koinónia Publishing.
When & Where
5 - 10 March
The Rosemary Branch Theatre, 2 Shepperton Road, London N1 3DT, Tuesday-Saturday 7.30pm, additional matinees Thursday, Saturday and Sunday 3pm. You can book you tickets HERE.
Monday 11 March, 7pm
Hungarian Cultural Centre, 10 Maiden Lane, Covent Garden, London WC2E 7NA
Tickets: £12 (For reservations, please email info@summerdialoguesproductions.co.uk)