A New Year's Eve Present: George Enescu's Octet at the prestigious Wigmore Hall
30/12 - 30/11/2018 @ Wigmore Hall, 36 Wigmore St, Marylebone, London W1U 2BP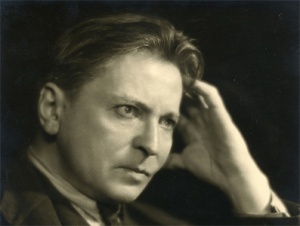 We are delighted to announce a distinguished new partnership in our generous classical music programme with Wigmore Hall, one of the world's great concert halls specialising in chamber music. Eight of Romania's most revered musicians, representing three internationally acclaimed String Quartets – ConTempo: Bogdan Sofei (violin), Ingrid Nicola (violin), Andreea Banciu (viola), Adrian Mantu (cello); Arcadia: Rasvan Dumitru (violin), Traian Boală (viola) and Ad Libitum: Remus Azoiţei (violin) and Filip Papa (cello), present to the British audiences one of Enescu's youth works, now one of his best-known chamber pieces - his Octet, composed in 1900, when he was only 19 years old. In a predominantly Romanian-flavoured programme, the concert also features Béla Bartók's Romanian Dances.
This exceptional concert by musicians symbolically representing the three main historical provinces of Greater Romania - Wallachia, Moldavia and Transylvania - puts an end to a busy 2018 programme mostly dedicated to the Great Union Centenary (1918-2018).
When: Sunday 30 December, 11.30am
Where: Wigmore Hall, 36 Wigmore St, Marylebone, London W1U 2BP
Tickets: £ 16, concessions £14. You can book your ticket HERE
The RTÉ ConTempo Quartet (Bogdan Sofei & Ingrid Nicola - violins, Andreea Banciu - viola & Adrian Mantu - cello) are one of the most exciting and vibrant chamber ensembles performing today, winners of 14 International Prizes in Chamber Music Competitions (London, Graz, Hamburg, Rome, Munich, Prague, Berlin). ConTempo took part in over 2000 concerts around the world, in 46 countries (in venues such as Wigmore, Carnegie, Tel-Aviv Opera House, Gedai Tokyo and Theatre du Chatelet Paris), performing in front of world personalities (Prince Charles, Nelson Mandela, Pope John Paul the 2nd, Nobel prize winners and Hollywood stars). ConTempo Quartet was formed in 1995, in Bucharest and were appointed as Galway Music Residency's Quartet in Residence in 2003 and RTÉ's Quartet in Residence in May 2014. Their discography can be found on Sony, Universal and HBO labels. Recently, they were conferred Honorary degrees (Doctors in Music) by the National University of Ireland, for their endless cultural work, they embarked on, since moving to Ireland in 2003.
Arcadia Quartet (Rasvan Dumitru - 2nd violin & Traian Boala - viola) are winners of the 2014 Osaka International Chamber Music Competition, the 2012 Wigmore Hall London International String Quartet Competition, the 2011 Almere International Chamber Music Competition and the International Chamber Music Competition Hamburg in 2009. The Arcadia Quartet is rapidly establishing itself as one of the most exciting string quartets of their generation. Formed in 2006 while students at the Gheorghe Dima Music Academy in Romania, the quartet has performed across the world. The Arcadia Quartet's debut disc of works by Mendelssohn and Brahms was released by Fontenay Classics in 2009 attracting critical acclaim. Ensemble Magazin wrote of "their intimate performance", "their exceptional sonority" and their "expressive power which leaves a deep impression on the listener".The quartet are delighted to announce that they have just released the recording of the complete Bartok quartets for Chandos Records.
The Ad Libitum Quartet (Remus Azoitei - 1st violin and Filip Papa - cello) are 1st Prize winners of both the 1997 Evian String Quartet Competition in France and the 1996 Max Reger Competition in Germany. The Ad Libitum string quartet has established as one of the leading ensembles of the genre, through countless performances in top venues around the world as well as a large array of critically acclaimed CD recordings. They have been heavily influenced and guided by Bujor Prelipcean, leader of Voces String Quartet, over the years collaborating with other similar ensembles such as the Amadeus, Fine Arts and Juilliard string quartets. Established in 1988 at the Arts University of Iasi, Romania, the Ad Libitum string quartet has recently celebrated 30 years of existence, during which time they appeared on world leading stages. Over the years, they have recorded for the Naxos, Electrecord and Sibelius CD labels, attracting great press acclaim. In 2008 Ad Libitum became permanent quartet in residence at the Iasi Philharmonic in Romania.