A Flavour of the Carpathians at the Shore of the Channel
24/05/2013 @ Soul Dome, Brighton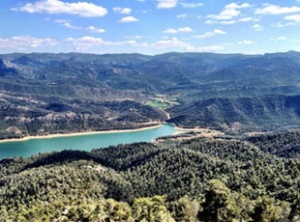 Join Charlie Ottley as he ventures deep into the breath-taking mountains and forests of Carpathian peaks. And catch the beat of Nico de Transilvania's new compilation Music without frontiers. Discover Romania through a performance mixing music with film and poetry, part of the Brighton Fringe!
More details on the Soul Dome website.
Home to bears, wolves and the elusive Lynx and little known to the rest of the world, the Carpathian mountains are perhaps the last great wilderness in Europe. Wild Carpathia provides a unique insight into the beauty and rich culture of the region exploring its chequered history from the mystical ruins of the ancient Dacian civilisations to its medieval Saxon communities.
Brighton-based, Romanian artist, Nico de Transilvania presents "Music without frontiers": a night exploring through music and the arts the interconnections between humanity and the planet on which we live. Expect an eclectic mix of performers, immersed in 360 degrees visuals, a healthy dose of inspiration, and music that will have you dancing the night away.