The Third edition of the London Conference of Romanian Anglicists
06 - 07/11/2015 @ Romanian Cultural Institute London, 1 Belgrave Square, SW1X 8PH and at King's College, Strand, London WC2R 2LS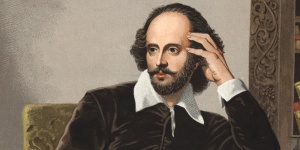 We are delighted to co-organize and host the third edition of the international conference of Romanian anglicists, an academic event centred upon the inextinguishable works of Shakespeare that brings together scholars and researchers from the best English departments in Romania with counterparts from Great Britain, Poland, Japan, Turkey, Hungary, Czech Republic, South Africa, Serbia and Taiwan. The event is a joint initiative of the Romanian Cultural Institute in London, the University of the West in Timişoara, Romania, and the Romanian Society for English and American Studies and is carried out in partnership with the reputed London Shakespeare Centre at King's College.
Guest speakers at the 2015 edition are Professors Monica Chesnoiu (Ovidius University in Constanţa) and Mădălina Nicolaescu (Bucharest University), two of Romania's most prodigious Shakespeare scholars.
The participants include Pia Brânzeu, Reghina Dascal, Codruţa Goşa, Dana Percec, Andreea Şerban, the influential group of Romanian Shakesperologists from the University of the West in Timișoara, who are joined by Gordon McMullan, the founding member of London Shakespeare Centre at King's College and a leading name in the international Shakespearean studies, Radmila Nastic (University of Kragujevac, Serbia), Wai Fong Cheang (Chang Gung University, Taiwan), Neslihan Ekmekcioglu (Çankaya University, Turkey), Piotr Zewski (University of Łódź, Poland) and others.
The conference will take place at the Romanian Cultural Institute in London (1 Belgrave Square, SW1X8PH) on Friday 6th November and at King's College (Strand, London WC2R 2LS), on Saturday 7th November. If you would like to attend please call 02077520134 or get in touch with us via e-mail at office@icr-london.co.uk