The Sound of Transylvania at the London Jazz Festival 2012
15/11/2012 @ Rich Mix, 35-47 Bethnal Green Road, London E1 6LA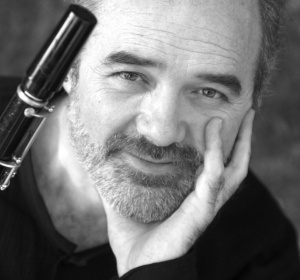 We are delighted to present Romanian saxophonist/composer Nicolas Simion in his first appearance at the London Jazz Festival.
Already known to the London audience for his spectacular UK debut at the Jazz Café in 2010, a project also organized by the Romanian Cultural Institute in London, Nicolas Simion returns to the capital for an inspired performance at Rich Mix, part of Jazz in the New Europe - a major initiative that brings seminal figures together with emerging talent in a string of new collaborations.
Like many other contemporary Romanian composers Nicolas Simion draws on the music reservoir of Transylvania for his compositions. He moves from the aggressive to the meditative, from lyrical to hot, all the while maintaining "a superb stage presence and a narrative gift as leader" (Jazzwise).
Don't miss the chance to see Nicolas Simion Group live in concert! The stirring sound of his eclectic mix of traditional and contemporary music will make an unforgettable experience.
Tickets £10. Book now from the venue box office.
When: Thursday 15 November, 8:00pm
Where: Rich Mix, 35-47 Bethnal Green Road, London E1 6LA