100 Lei @ Romanian Cinematheque
23/02/2012 @ 1 Belgrave Square, SW1X 8PH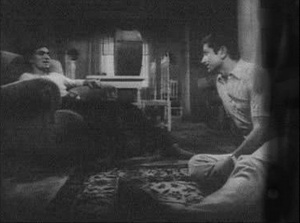 Don't miss out the rare occasion to see legendary director Mircea Săucan's 100 Lei (1973), one of the best films in the history of Romanian cinema.
Romania | 105 min | dir: Mircea Saucan | cast: Ion Dichiseanu, Dan Nuţu, Ileana Popovici, Violeta Andrei. In Romanian with English subtitles
100 Lei tells the story of two brothers who fail to communicate and understand each other, ultimately with tragic consequences. The teenager Petre (Dan Nuţu) decides to leave his home and move in with Andrei (Ion Dichiseanu), his older brother and a well-known actor. Here Petre meets Dora (Ileana Popovici), a young admirer of his brother with whom he falls in love.
It's about two brothers who are destroying one another's dream. One is crossing a bridge while the other is going trough the mud so that he can come clean at the end. Andrei gives his brother a place to sleep and 100 lei, but he doesn't give him a bit of warmth.
Iulia Blaga, film critic
Romanian Cinematheque is a partnership with the National Centre for Cinematography in Romania (CNC).
When: 23 February 2012, 7 pm;
Where: Romanian Cultural Institute London.
Free entrance. To attend please email office@icr-london.co.uk or call 0207 752 0134. Early booking recommended.