Claudiu Komartin, back in London with a new project
06/12/2011 - 05/02/2012 @ Institutul Cultural Român Londra, 1 Belgrave Square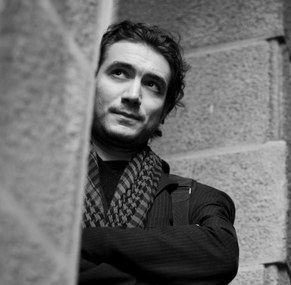 Award-winning poet, literary critic and translator Claudiu Komartin is our current artist-in-residence c/o the Attic Arts programme. Claudiu works on a poetry translation project to be published later this year.
Claudiu Komartin (b. 1983) is a poet, literary critic and translator. He has written three poetry collections to date, including Domestic Circus (2005) which won the prominent Romanian Academy Poetry Prize. Claudiu is also editor-in-chief of "Poesis International" and has translated poetry and prose from French, English and Italian. Appearing in several international anthologies, his poems are renowned for making 'a synthesis, both sarcastic and full of hope, of the Romanian contemporary society".
When: 6 December 2011 - 5 February 2012
Where: Romanian Cultural Institute London.