A Romanian Romance
31/08/2016 @ Romanian Cultural Institute, 1 Belgrave Square, London SW1X 8PH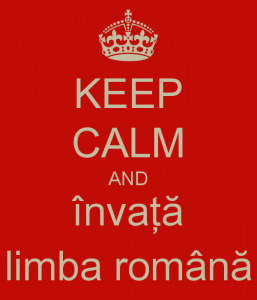 Nurture your adventurous spirit and join us for an evening of linguistic and cultural discovery, celebrating the Romance language that is known to be closest to Latin! The event marks Romania's National Language Day, celebrated each year in the last day of August.
The evening will open with a brief introduction to Romanian language and culture, followed by a conversation with some of the most daring British and international London-based students that will share their motivations and experiences in learning Romanian. The event will conclude with a taster class in Romanian, which will equip you with enough knowledge to make you want to explore the "country of romance and mystery", as presented by The Guardian. To help the learning process run smoothly you will be offered a glass of Romanian wine. No prior knowledge of the language is required.
Romanian is the native language of around 24 million people, mainly in Romania and Moldova, and is spoken by over 4 million people as a second language. It is one of the EU's 24 official languages.
When: Wednesday 31 August, 7pm
Where: Romanian Cultural Institute, 1 Belgrave Square, London SW1X 8PH
Free entry but please reserve your seats on Eventbrite.